Back by popular demand!  Holiday Mini Sessions.  
When?   Holiday mini sessions are being offered, November 10th through December 8, 2018.
Time?  Holiday Minis can be scheduled anytime  9am - 5:30pm, Monday - Saturday.   Two Sundays are available: 11/11 and 11/18  10am-5pm.

Where?  Indoors at my studio, located at 407 East Grand River, Brighton, Michigan.
How and when will I see my proofs?
You will see your proofs in an online private gallery, within 24 hours of your session.   Edited selections will be emailed as a digital download, along with print release within 2 days of order placement.  This will give you plenty of time to print your holiday cards and gifts.
How much?

$125 (plus 6% sales tax), includes a 20 minute session, private online gallery, 5 digital images via download, print release and an option to purchase additional images and print products.  Session fee is required to hold your time.
Two different holiday themed sets to choose from! 
My first set is a Vintage Christmas Bed.  PJ's will look super cute with the bed setup!  Feel free to bring along stuffed animals or any other bedtime buddies.  The bed set is not limited to PJ's, children may come dressed in their formal Christmas outfits too.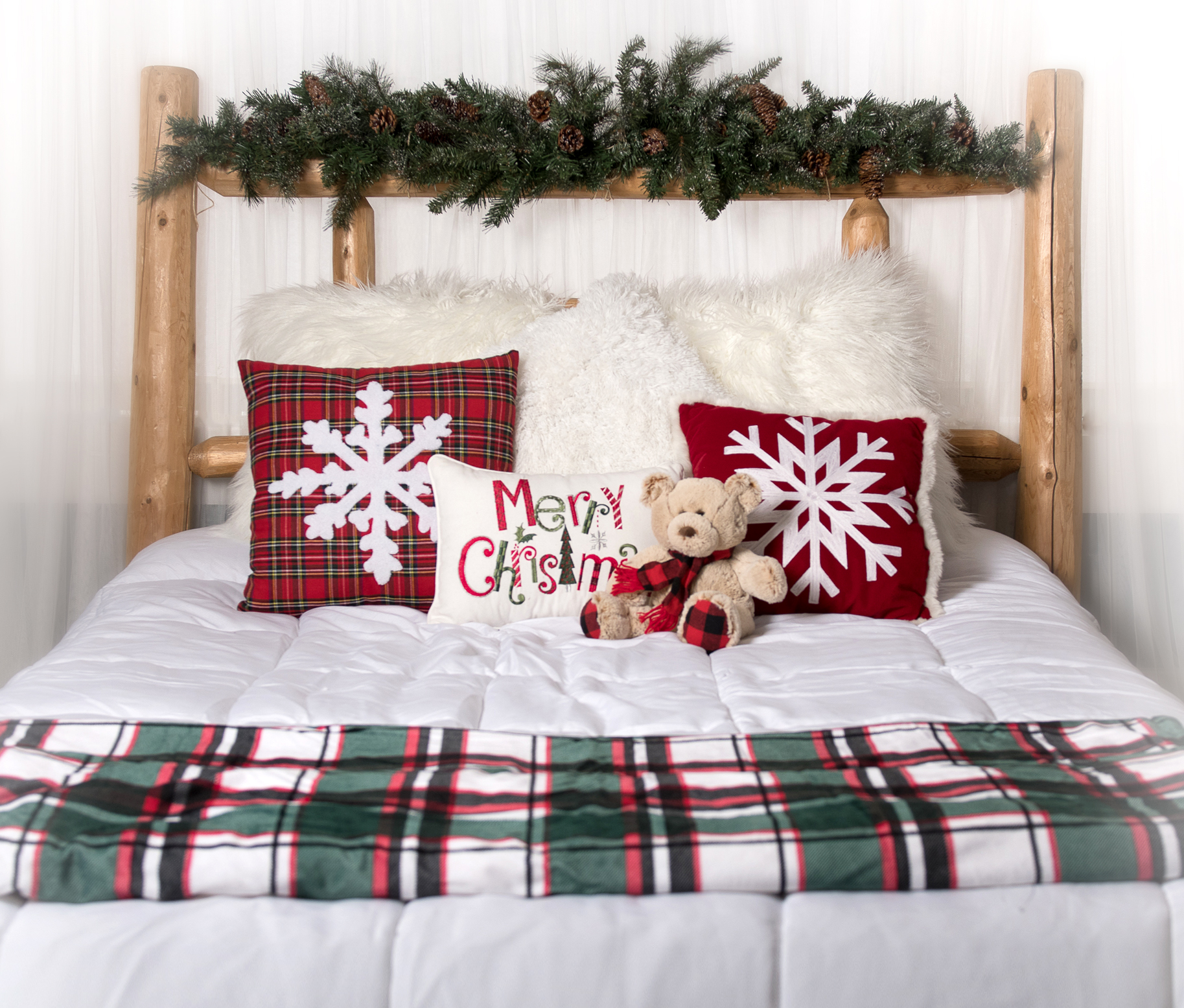 Simple Classic White Background
Perfect for small families, children and babies.  I have a large variety of holiday props, bring your own or keep it simple with no props.  Portraits taken without props can be displayed year round and makes for great gifts!